Choosing a Loan Scheme
Select Loan Type
Verify Eligibility
Apply
Education Loan as from 5% interest
No penalty on early repayment and low processing
fee on all our loan schemes
We are an equal opportunity employer
Over 5 billion has been disbursed to
more than 18,000 members
AVIS IMPORTANT
Nous informons nos clients et le public en général que notre bureau sera fermé comme suit :
les vendredis 15, 22 et 29 décembre 2017 à midi
les samedis 09, 16, 23 et 30 décembre 2017
les samedis 06, 13, 20 et 27 janvier 2018
Veuillez noter que le bureau sera fermé à 16hr00 à partir du 11 décembre 2017 jusqu'au 02 février 2018.
Nous souhaitons un Joyeux Noël 2017 et une Bonne et Heureuse Année 2018 à  tous nos clients et au public en général.
L'EWF s'excuse auprès de sa clientèle pour tout inconvénient.
A recreational park situated at Colline Candos covering a green area of approximately 30 acres comprising of a jogging track of 3 kms, a parking area for some 100 cars, an outdoor gym, an endemic garden, a yoga corner, a family corner, a children's corner and 2 open playgrounds.
One of the main characteristic of the park is the 24-hour security provided by the Special Mobile Force.
The Sodnac Wellness Park aims at striking the right balance between health, recreation and work by providing employees with the opportunity to promote their physical as well as mental health.
Indeed, a healthy mind combined with a healthy body leads to better productivity at the workplace and this serves the interest of both employees and employers.
Ultimately, this project integrates the social, economic and environmental aspects of human life. This project is one of the most cherished welfare projects that have been set up in line with one of the main objectives of the EWF, i.e., catering for the welfare of employees and their families.
OPENING HOURS
Weekdays
05:00 to 08:00
16:00 to 19:30
Weekends & Public Holidays
08:00 to 19:00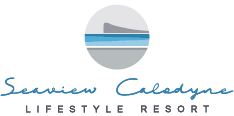 Nested in the North-east of Mauritius, Seaview Calodyne Lifestyle Resort is a hotel promoting a unique holiday experience to its guests. Peaceful beaches of golden white sand alongside quiet waters shall be your new relaxation area at Seaview Calodyne Lifestyle Resort. Alongside with the turquoise lagoon of Calodyne, the hotel offers an original view of the surroundings islets. With a welcoming atmosphere in the true tradition of the Mauritian hospitality, the entire resort is molded for guests to live an authentic Mauritian experience – the perfect cocktail for a dream vacation.
Stepping out into the luxuriant gardens and proceeding towards the warm and inviting lagoon is a tempting invitation.
Contact Details:
Seaview Calodyne Hotel, Mirabelle Avenue, Coastal Road , Calodyne Mauritius
Phone: +230 260 0001